Daco Solutions move to larger premises
July 2003 saw us move to new larger 3000 sq/ft premises in Beverley. After 18 months of continual growth, a strong order book and the forth coming Labelexpo 2003 we decided the time was right to purchase our own factory.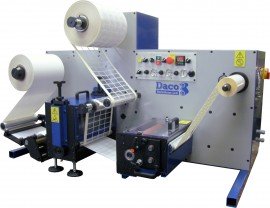 Our delivery time was increasing due to the lack of space and logistical problems with some of our suppliers, we decided to move to the new premises to enable us to employ more engineers and improve the work flow through the factory. The move has enabled us to reduce delivery time back to our normal 6 weeks and will allow us to batch build many machines in our current range.