Daco PLD Semi-Automatic Turret Rewinder for Price Marking Labels
The recent installation of a Daco PLD250 at a client in Pakistan increases their production capabilities.
The PLD250 machine utilises 3 rotary die cutting stations with removable anvil roller with support roller to allow the top or under cutting of the price gun labels. Tension on the unwind is a closed loop system and the rewind is Daco Solutions standard taper tension control.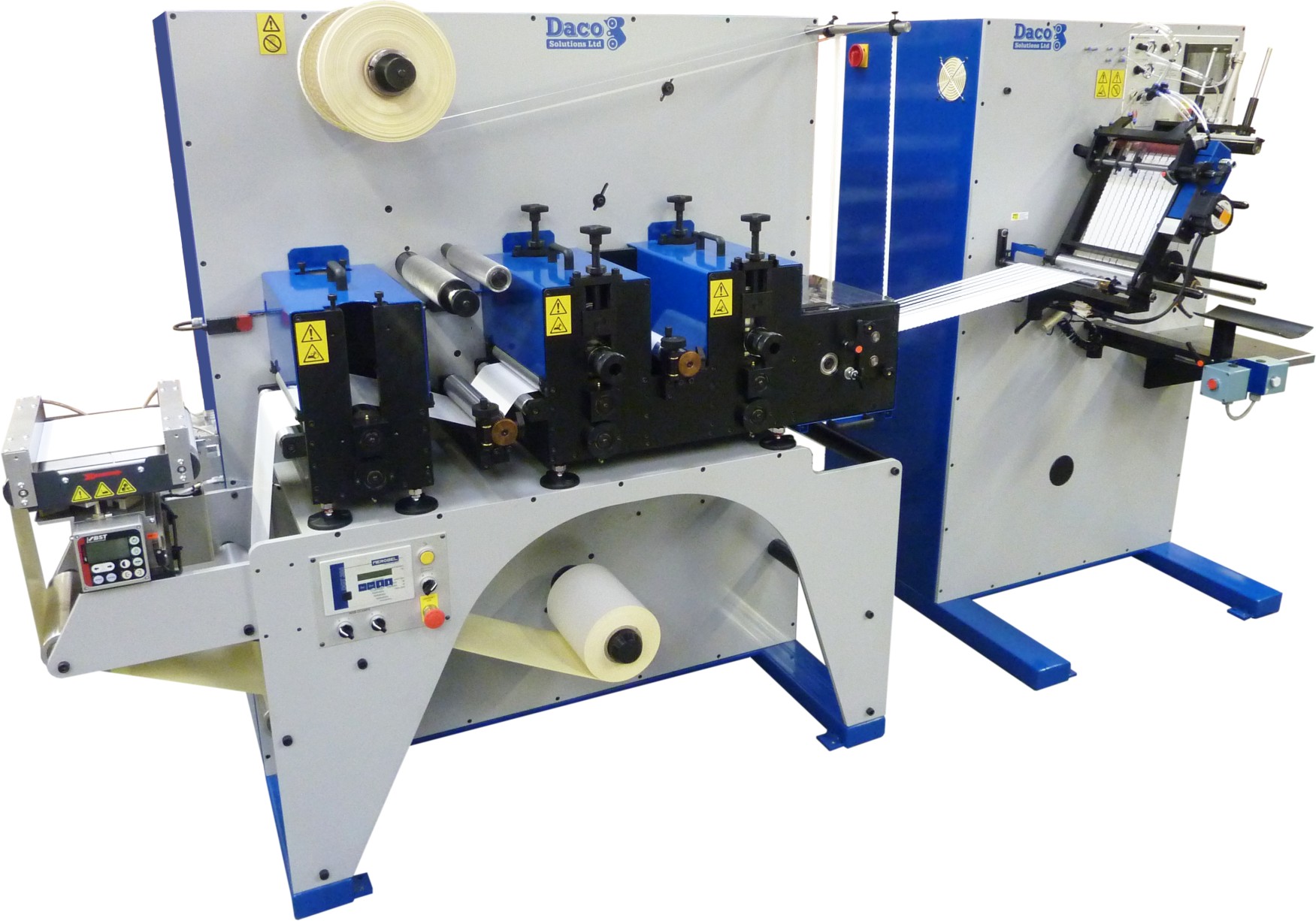 The client required a machine that was quick and easy to setup and would allow them if needed to produce short run price gun labels. After looking at fully automatic systems that used hotmelt glue for the cores and tail sealing, they decided that a semi-automatic solution would allow them to produce label more econimcally and faster due to the setup times of fully automatic production lines. With advice from Daco and RotoMetrics a tooling package was supplied to produce various styles and types of labels for the range of price guns that they sell. They are also able to use the machine to produce blank labels for the growing thermal transfer market.