Are you producing plain labels profitably?
Labelexpo Europe is your opportunity to come and see the Daco PLD350 rotary die cutter with semi-automatic turret rewinder with extremely quick jobs setups. The machine is of modular construction allowing for a very versatile converting line to be configured.
350mm (13.75″) web width
Speed: 150m/min (492 ft/min)
Job storage
1 or 2 rotary die stations (servo driven option available)
See our YouTube video: https://www.youtube.com/watch?v=7IEzjZdgCQM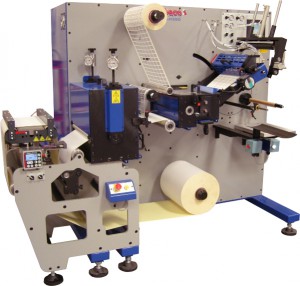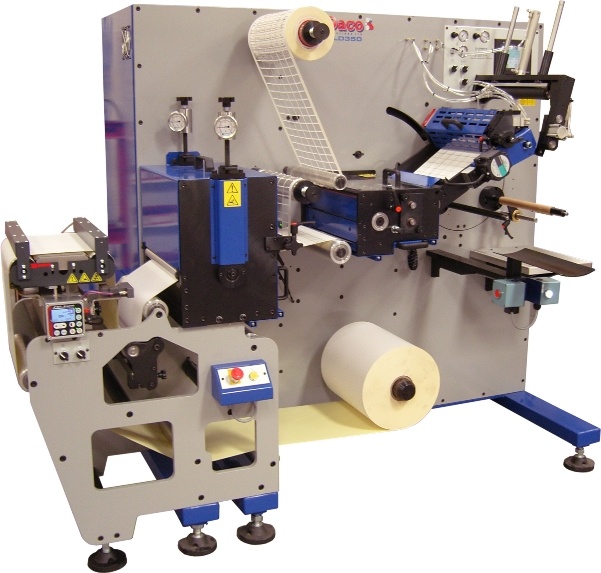 For short runs the Daco DTD250 rotary die cutter is the ideal solution to plain label production. The DTD has a very short web path enabling short runs to be produced profitably; making the machine great for manufacturing labels with high value materials.
10" (250mm) web width
492 ft/min (150m/min)
1 or 2 rotary die stations
Accepts tooling from Mark Andy 2200, Edale etc.
See our YouTube video: https://www.youtube.com/watch?v=m4w5IX8Fq8I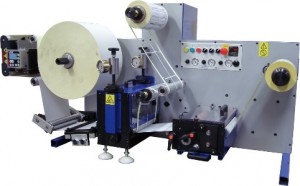 New Fully Automatic Turret Rewinder.
The all new Daco SVT350 fully automatic servo driven turret rewinder.  With its patent pending gluing system that solves many issues when compared to other machines in the marketplace. This is a first for the label converting industry, call by our stand to see the SVT350 system in action.  The machine will be run inline with the Daco DM350 die cut to register rotary die  module.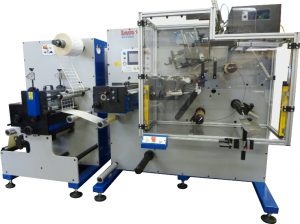 See our YouTube video: https://www.youtube.com/watch?v=yd4dPYXPnJo
UV Inkjet Printing Systems.
On our stand we will be exhibiting the Daco DP250 digital platform in conjunction with Inkjet Solutions. The DP250 will be printing barcodes utilising the Inkjet Solutions IS600K UV inkjet, then into a DM350 die module and into the new Daco SVT350 fully automatic turret rewinder.
Daco DP350 CMYK UV Inkjet Printing.
On stand of Inkjet Solutions (Stand 9A24) we will be exhibiting the Daco DP350 digital platform.  The IS600 CMYK UV inkjet will be running on the Daco DP350 inline module and will feature a Meech web cleaner, Vetaphone corona treater, GEW UV drying and a Daco D250R die cut to register system.  There is a host of optional equipment that include die cutting, semi-rotary die cutting, flexographic module and turret rewinding options.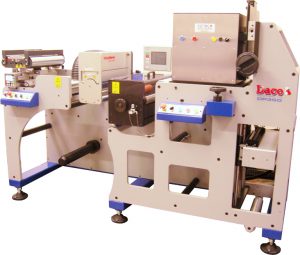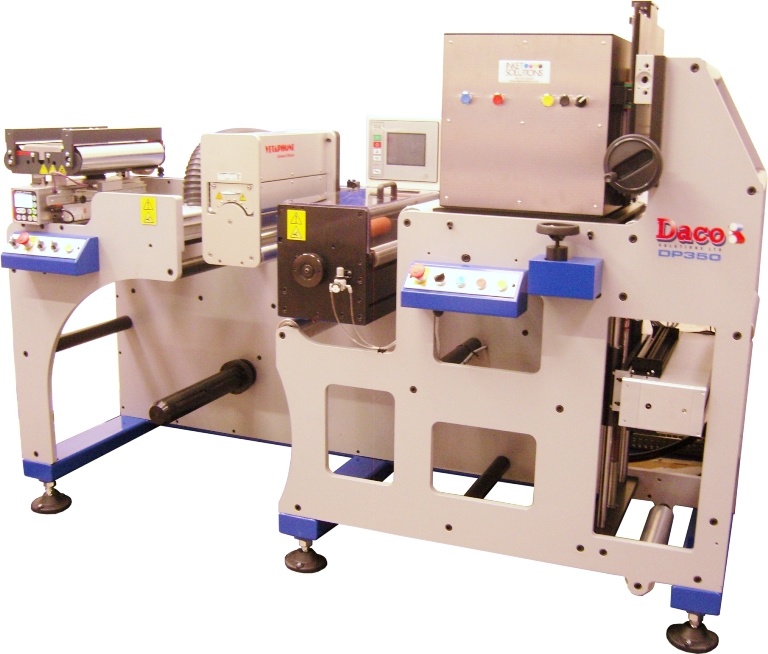 Call by our stand at Labelexpo Europe – Stand 7A51 to see all of the machines in operation.